Event to promote Madhya Pradesh Startup Policy 2022
Jabalpur Incubation Centre organized an event with regional startups to raise awareness about the Madhya Pradesh Startup Policy 2022. During the event Mr. P.Narahari, IAS – Secretary, MSME Department & Commissioner industries LMD, MP Markfed, Government of India, Mr. Gudipudi Krishna Sharma – Manager Startup India, Dr. Ilayaraja T, IAS-Collector & Chairperson JSCL Shri Ashish Vashisht, IAS – Municipal Commissioner & Executive Director JSCL, Smt. Nidhi Singh Rajput – Chief executive Officer JSCL Marked their glorious presence and encouraged the startups with their words.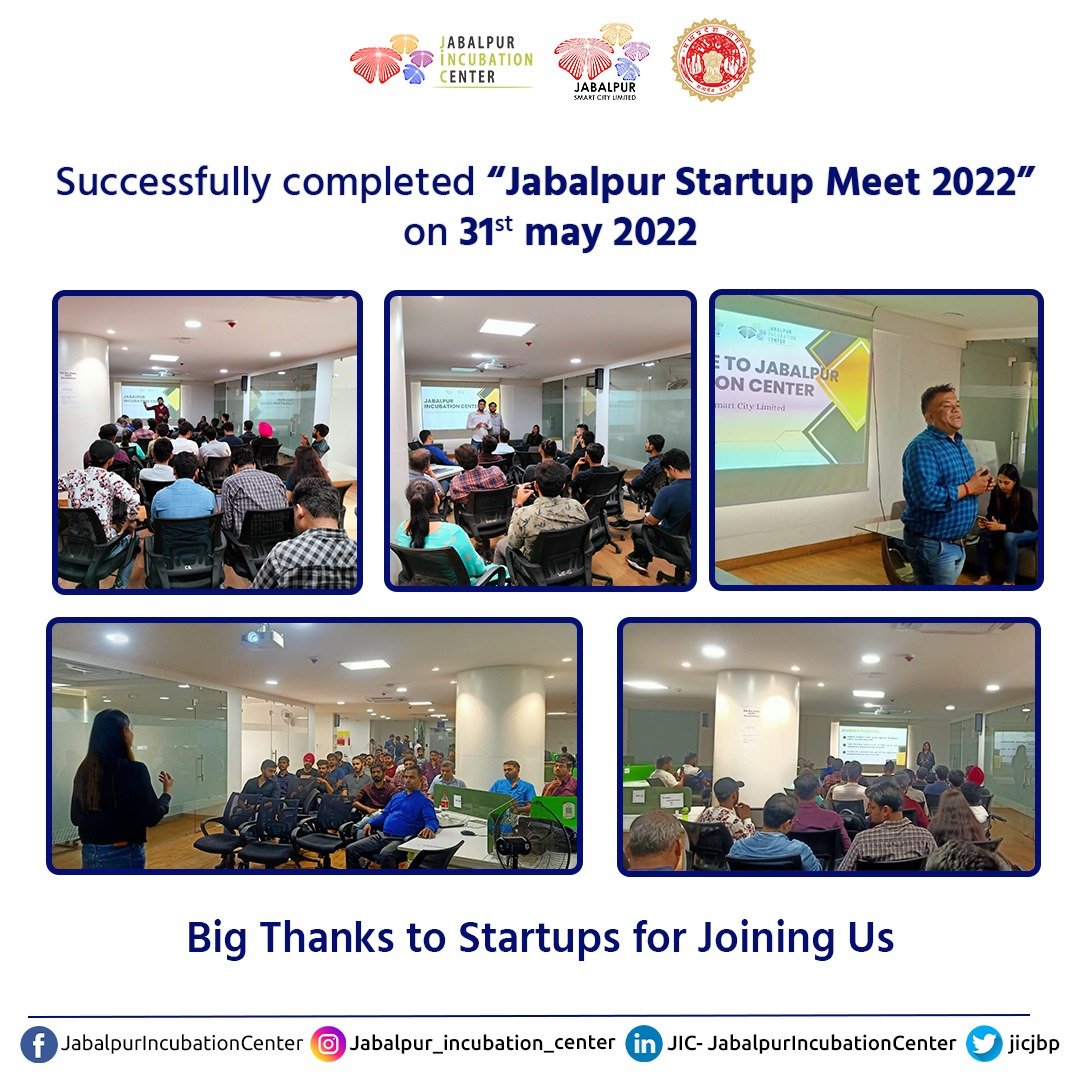 Successfully completed "Jabalpur startup meet 2022" On 31st may 2022
Big Thanks to the Startups from the entire Jabalpur who joined us and made "Jabalpur Startup Meet 2022" on 31st May 2022 successful, it was a great evening with good business networking. JIC startups got the chance to meet other entrepreneurs, few made clients, few had fun and all had a good connect.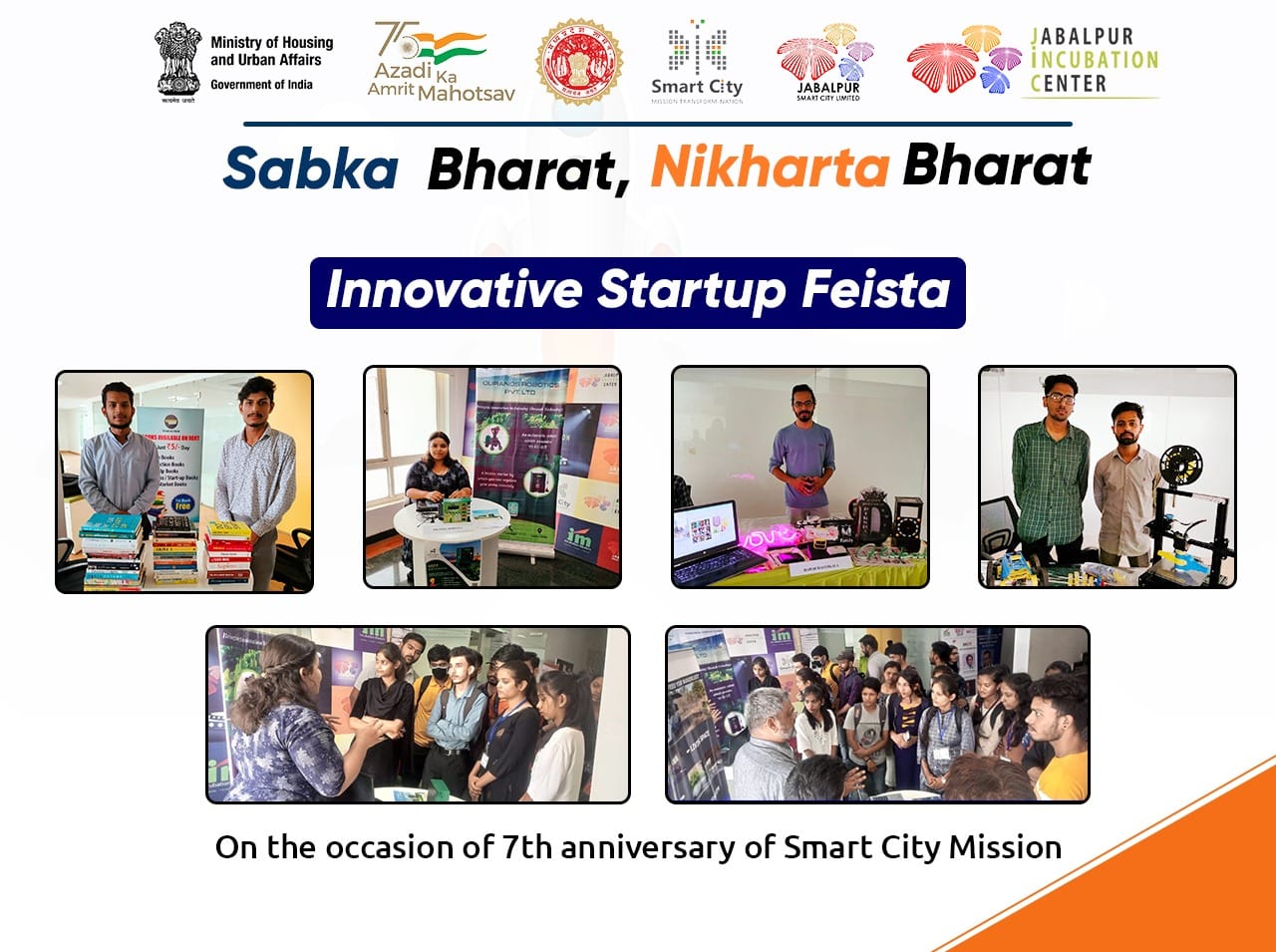 Innovative Startup Feista
Jabalpur Smart City Limited and Jabalpur Incubation Centre celebrated 7th anniversary of Smart Cities Mission by organizing the Innovative Startup Fiesta. Startups displayed their products to Students and local citizens from Jabalpur who attended this event and they were thrilled to see the innovative Initiatives taken by Jabalpur Startups.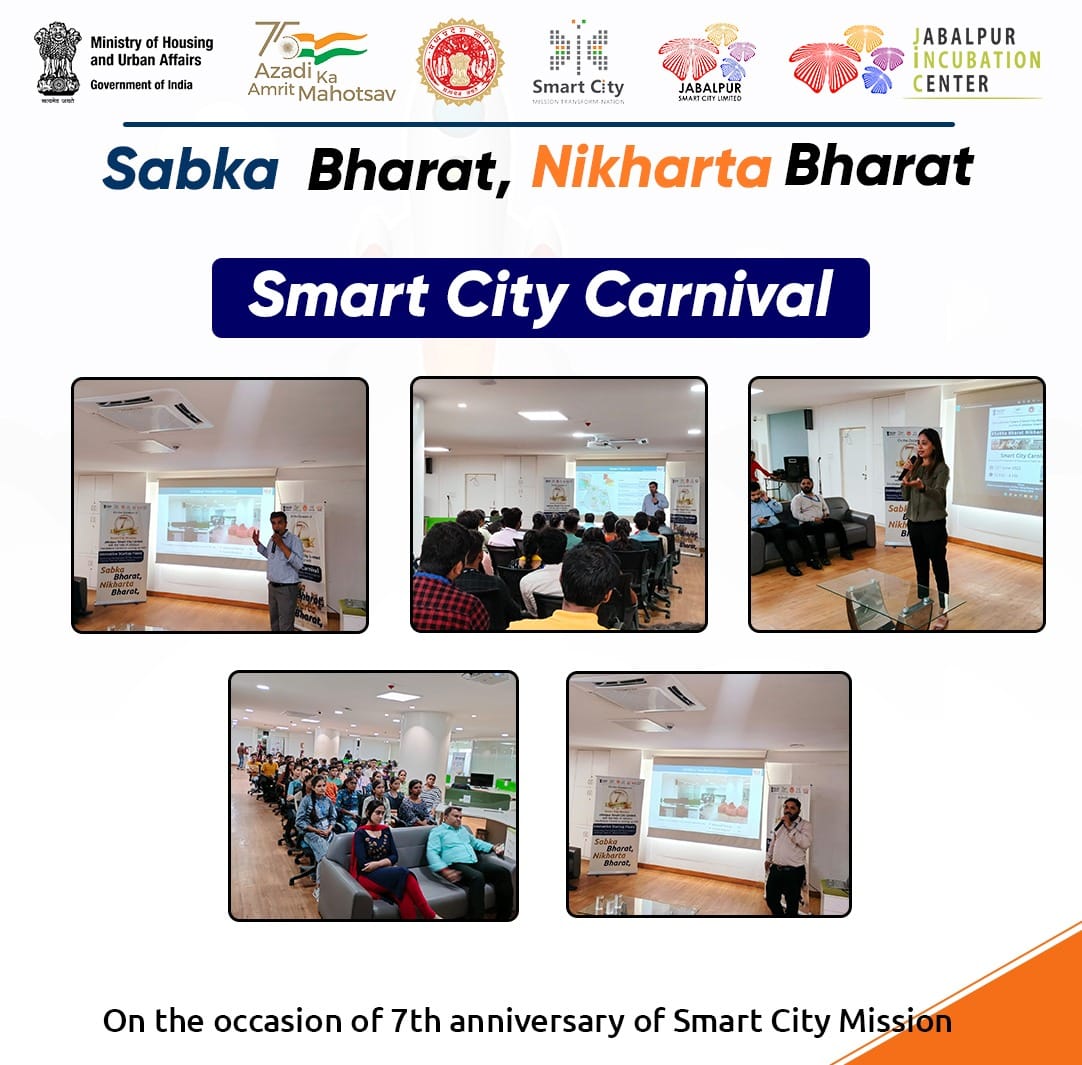 Smart city carnival
On the occasion of 7Th anniversary of Smart Cities Mission, Jabalpur Smart City Limited organized Smart City Carnival in which highlights of smart city projects were shown to the local citizens. Citizens praised the work of Smart city and provided suggestions too.
GLIMPS of Madhya Pradesh Startup Conclave 2022
On the 13th of May, Prime Minister Narendra Modi Ji virtually launched Madhya Pradesh's startup policy and interacted with entrepreneurs. To witness the startup conclave in Indore, the Jabalpur incubation center also participated with its startups, where they were given the opportunity to exhibit their ideas at the startup expo.